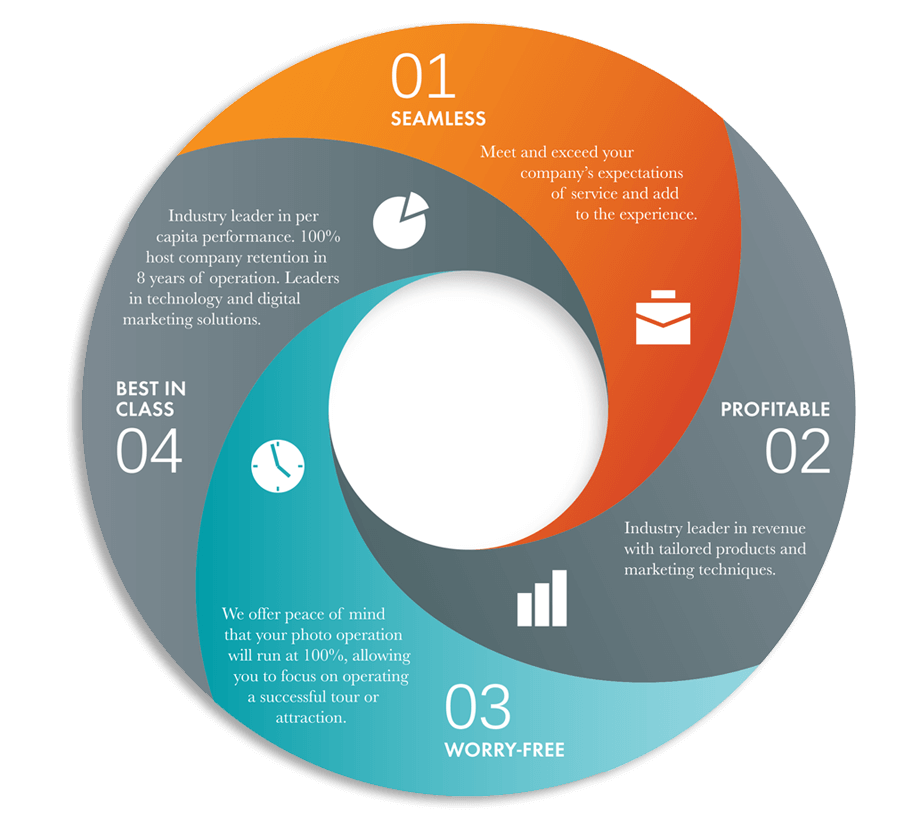 MISSION: MAXIMIZE OUR PARTNERS' VENUE POTENTIAL USING SOLUTION-BASED INSIGHTS, MARKETING, AND COLLABORATIVE EFFORTS TO ENHANCE THE GUEST EXPERIENCE.
Personalize a creative photo experience, tailored to your attraction
Develop products that challenge the status quo and savor the moment
Market to new audiences and reach untapped demographics through social media
Hot Shots consistently aims to push the photo concession industry into the future with a stream of innovative products and means of delivering them to the customer that will leave a lasting impact. Give people an immersive, memorable experience and they will maintain engagement with your attraction long after their initial visit.