We are always looking for new ways to refine our approach in order to achieve and maintain the highest revenue for your site. Frequent collaboration with our partners allows us to grow with you. Our flexible approach allows for completely customized solutions based on the needs and unique characteristics of your attraction. This results in increases in both guest satisfaction, and revenue. Take a look at some of the work we've done:
---
The Marvel Experience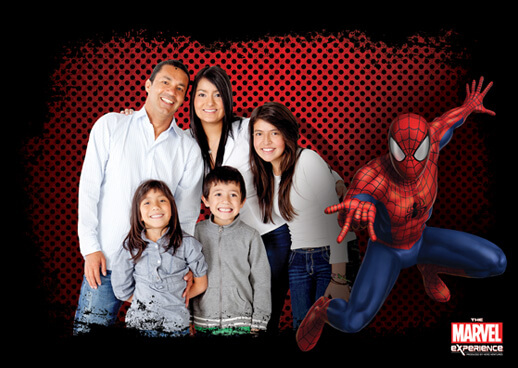 Hot Shots jumped at the opportunity to travel across the nation with this interactive "Hyper-reality" superhero adventure tour, and brought together an experienced team to run the day-to-day operations. Responsible for image capture in four strategic locations around the venue, Hot Shots was able to maximize guest interaction and engagement with the characters of the Marvel Universe.
The Agents of S.H.I.E.L.D. badge was created to give guests the ability to register as a crime-fighting superhero, and it immediately became the hottest-selling item of the tour. Badge sales routinely topped all other merchandise, as our customized Marvel keepsake gave guests the authorization to become a Special Agent and join forces with their favorite superheroes.  
We also developed an image capture system atop the superhero climbing wall, allowing kids to scale skyscrapers alongside Spiderman.
Our guest-flow setup is able to efficiently provide each guest an opportunity to interact digitally with a Marvel Superhero in our virtual photo studio. Large crowds are accommodated extremely well, as the entire initial encounter is thoroughly completed in seconds.
Challenge
Solution
Result

Developed a completely mobile imaging system

Efficiently able to set up and tear down in less than three hours

Multiple capture points needed to maximize guest engagement

Collaborated with host partners to develop four unique capture points

Maximized customer touch points & product offerings, ensuring a consistently high per cap average

Need to hire new staff in each city

Worked with staffing agency & streamlined our formal training process

Greatly reduced initial training expense
Produced fully-trained staff with only one day of training
---
Hoover Dam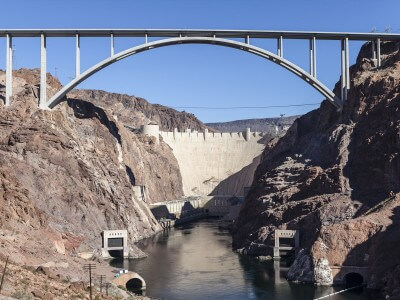 The Bureau of Reclamation (BOR) conducts tours through the Hoover Dam and power plant, hosting over one million visitors each year. Hot Shots Imaging provides photo concession services and merchandise sales for the BOR, capturing each guest's experience as they tour this historic destination.
Hot Shots Imaging took over operations of the photo concessions in 2008 and developed a plan to dramatically increase sales while improving margins and guest satisfaction. Implementing this plan immediately improved guest satisfaction and host company revenue and included the following:
Challenge
Solution
Result

Very little guest engagement with previous imaging provider; poor customer service/sales

Tailored training to needs of customer
Offer more customized product choices

Increased customer & host partner satisfaction
280% increase in photo/merchandise sales

Excess print waste cutting into margins

Implemented digital display screens

Significantly reduced waste expenses

Implemented two-minute maximum guest wait time

Increased partner & guest  satisfaction
---
WildThing! Jetboats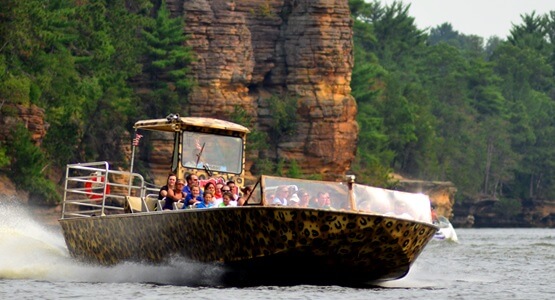 We replaced the incumbent photo imaging provider at a jet boat thrill ride attraction in Wisconsin Dells, installing new software and a new staff.
Our Barracuda Video System was implemented in an effort to give guests an additional way to relive their ride. Barracuda is able to capture all the exciting spins and splashes and present guests a video of their experience immediately after their ride. The videos have been very well-received, and have resulted in a 400% increase in per cap revenue for our partners.
In order to design a more efficient guest-flow solution, we collaborated with tour operators to transition an unused space into a staging/waiting area, where guests can relax after we initially capture their photo. This resulted in a more casual and enjoyable photo experience for guests prior to boarding their boat.
| | | |
| --- | --- | --- |
| Challenge | Solution | Result |
| | Barracuda Video System installed | 400% increase in per-cap revenue |
| Excessive guest wait time between tours | Collaborated with partner site to improve guest flow | Significantly decreased guest wait time |
| Poor customer service with previous imaging provider; poor sales | Comprehensive customer service training and sales incentives | Significant revenue increase; positive comments from customers daily |