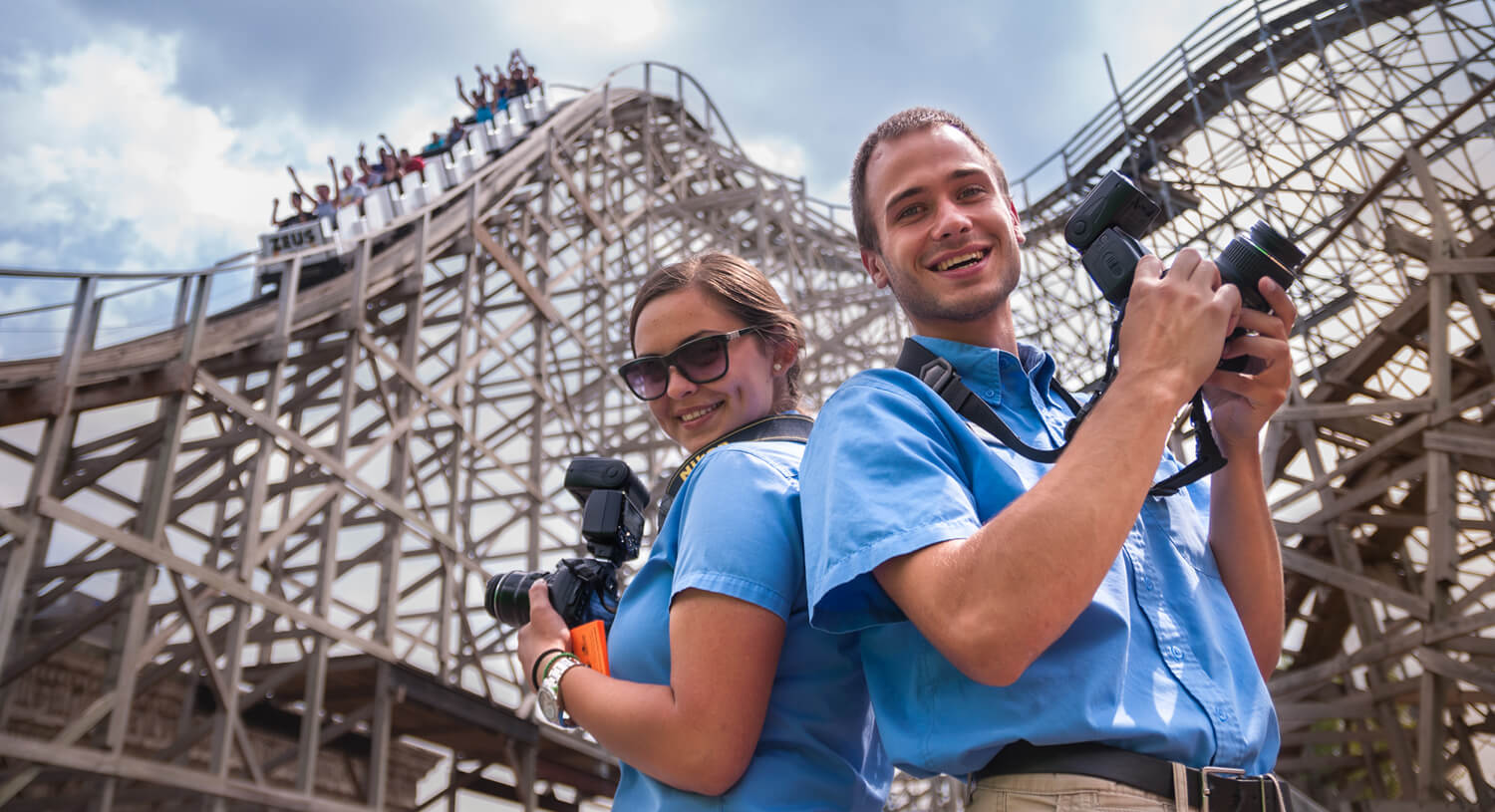 Our Mission: Maximize our partners' venue potential using solution-based insights, marketing, and collaborative efforts to enhance the guest experience.
All the individual aspects of your attraction will be analyzed in order to design more creative photo opportunities and maximize profit potential. Each venue has its own set of characteristics, values, and requirements that make it unique. So it is essential that your imaging solutions provider is flexible and willing to adapt to changing market conditions.
Frequent collaboration to develop new products and solutions keeps your site growing and evolving along with market conditions.
A fully-integrated imaging solution that is consistent with the theme of your overall experience should be your first priority. Our retail staffers know that fully representing your brand is a direct reflection of ours, so we adopt the customs and policies of your venue as our own.
Our Vision: Capture, share and promote experiences so people can relive them together.
We know that when guests are able to take home some of the thrill they experienced at your attraction, they are more than twice as likely to make a repeat visit. Imagine guests interacting with your attraction from home, experiencing the joy all over again, and returning for another visit. This is why we offer customers an array of imaging choices to ensure that nobody leaves your venue without a memory. Our custom combination of photos, videos, and social media solutions boosts the reach and influence of your attraction long after the guests' initial visit.
Automated on-site kiosk and iVos options with digital touchscreen display. This gives your customers several quick and easy options to view and purchase a memory.
Ordering and pickup locations positioned at strategic areas throughout your venue. More opportunities for customer interaction equates to increased revenue.
Photo prints in a variety of sizes with customized portfolios detailing fun facts about your attraction allow the customer to take home a personalized keepsake that lasts a lifetime.
Digital delivery via StoriCloud along with online ordering options makes sharing online easy and fun.
Barracuda HD Video for boat tours and thrill rides, as well as interactive videos immerse your guests into the experience.